Ohio's Largest Tubing Park
Bubly Tubing Park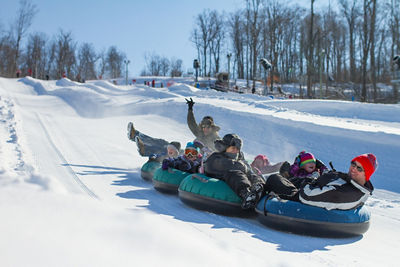 Tubing Info
The Bubly Tubing Park is a fun place for families! The tubing park offers an adrenaline pumping experience that is perfect for children and adults of all ages! The tubing park provides the snow tubes and has two massive conveyor belt that ascends you to the top of the tubing lanes.

Tubing Requirements:
42" minimum height for tubing
While riding the carpet lift; riders must keep their tube in front of them at all times
One rider per tube
Rider must be seated in center of tube
Participants must be able to fit inside tube properly
Participant must sit in tube with legs between handles
No Superman
Small children may sit with legs in the tube, but must remain leaning back against the tube
Tubers wearing ski boots may only ride single
All participants must follow instructions given by employees.
All participants must not go down any lane until directed by an employee when lane is clear
No personal sleds, tubes or dogs allowed
Tubing Disclaimer: In order to elevate the safety of each guest, we may reduce the ride-together limit depending on ever-changing conditions. At Management's discretion, lane limits may be reduced from three riders at a time down to singles only in some cases.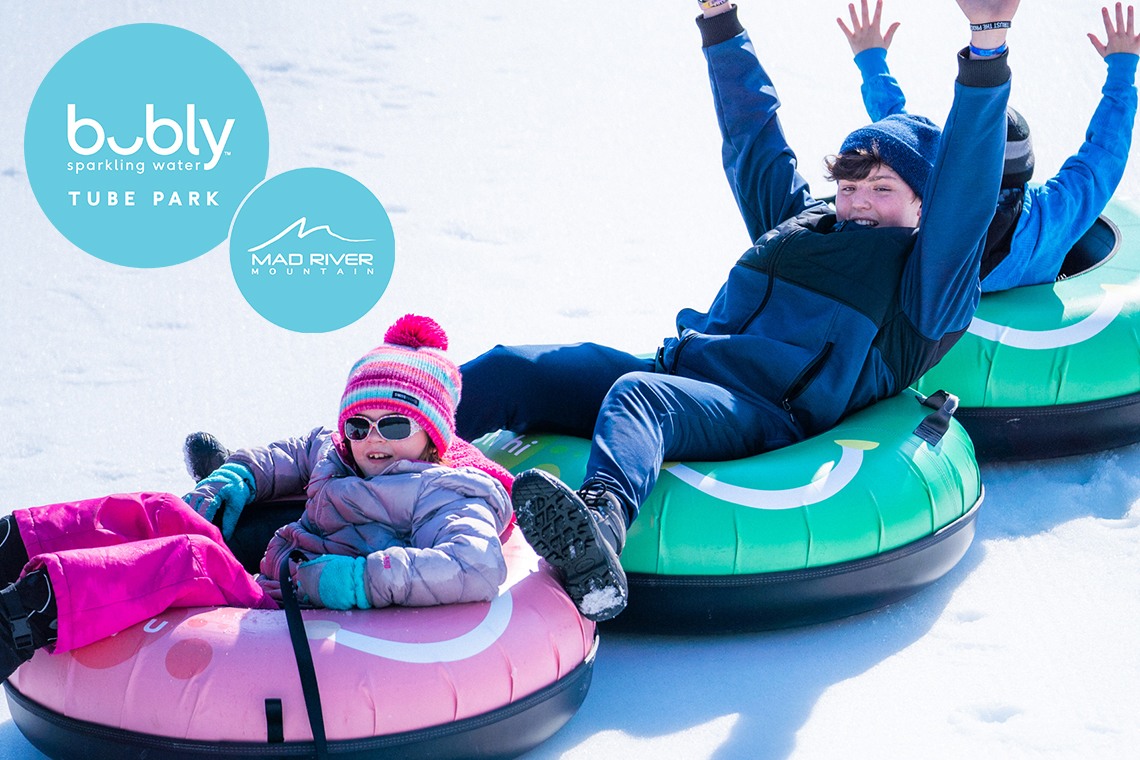 Hours of Operation
Friday: Closed
Saturday: Closed
Sunday: Closed
Monday - Thursday: Closed
Tubing is currently not available
Please Note: The Bubly Tubing Park DOES HAVE A MAXIMUM CAPACITY and MAY SELL OUT during busy holiday periods and good weather weekends. The Park has a set number of tubes and sales of tickets can be put on hold until tubes are available at the discretion of the Bubly Tubing Manager.